Thank You for Your Donations
Thank you in advance for your donations! Your support makes it possible to change the World, one session at a time, and provide readings, angel and pet communication sessions, emotional and medical intuitive healing,  guidance, and teachings to our community members in need.

Xyla Divine and Cloud 9 Guide is proud of the way it manages and safeguards the generous donations from individual and group donors, corporations, and organizations for those of us in need to realize their wishes.
"Welcome to our giving back page!"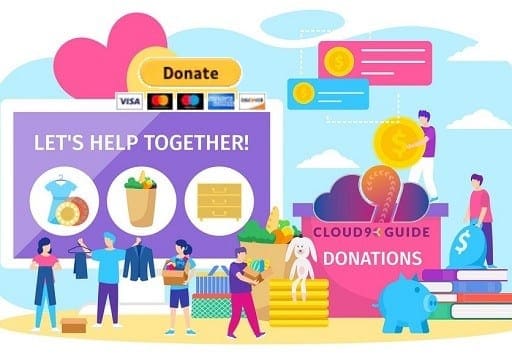 Welcome to our giving back page, as many of you know I give a lot, I give myself and my time and lots of free stuff I know I help people in any way that I can possibly do, and today, I really wanna acknowledge you and thank you for also giving back.
Thank you for "paying it forward…"
Just so you know that a hundred percent (100%) of your donation will go towards the support of someone in need and that includes healing with caring individual sessions.
Everything we can do to help others, we will do so and utilize that money for those in need.
Again, thank you so much for giving back, and thank you for the time you've given me.
Thank you again, for your Donations

There are no "administrative costs," your entire donation goes to the work we are doing. When we give freely and willingly, we are farmers planting seeds. The paradox of giving makes us richer – in fact, what comes back to us a hundredfold maybe as many times as we have sown.
We aim to help as many people as we can, but we can't do that without your help. Your gift today will help us grant more miracles and wishes. When you donate to us, in turn, that gives us the ability to help others who are less fortunate but really need our help.
Thank you for considering joining us with a donation, because every little bit helps. Your support will make a difference and will provide lots of good.